The vineyard is located in the commune of Montussan in the Entre-Deux-Mers region, halfway between Bordeaux and Saint-Emilion. The Maulin family runs an estate of 49 hectares.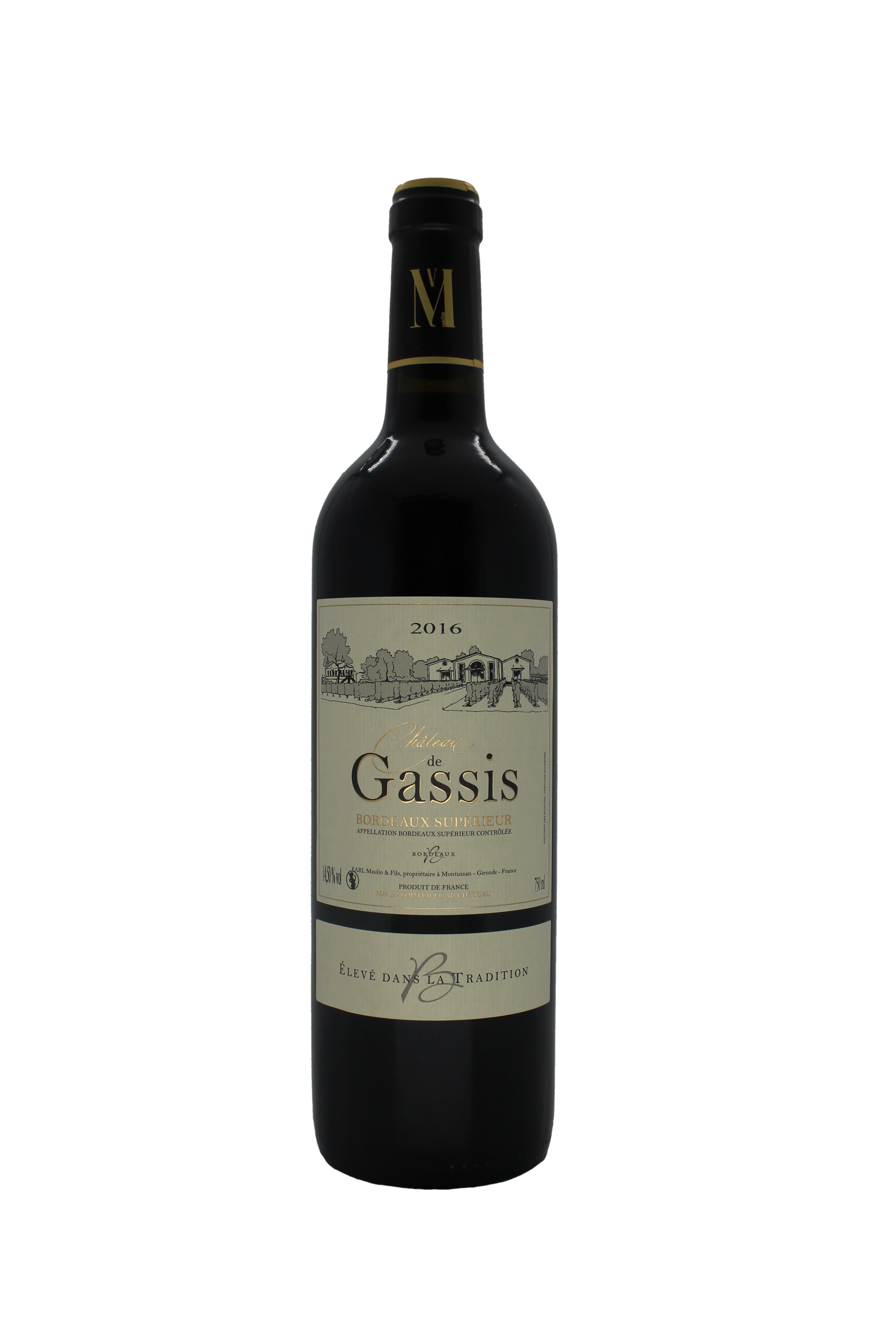 Grape varieties:
- About 95% Merlot;
- About 5% Cabernet Sauvignon.

Soil: The 35 years old vines are planted on a clay limestone soil, on a hillside, which gives the berries their maturity.

Vineyard area: 25 ha.

Vine yield: 42 hecto/hectare.

Appellation: Bordeaux Supérieur.

Vine-growing: The planting density is about 4500 plant per hectare, we work our soils mechanically and practice reasoned agriculture on the property since 1990.
We do a short pruning in order to reduce our yields and obtain the best quality for our berries.

Winemaking:

The harvest is conducted at optimal maturity then we use a sorting table in the cellar and carry out the vinification under controlled temperature according to the progress of the fermentation. We realize a long maceration of 8 weeks to produce colored wines oriented on the aromas.



Production: 140 000 bottles.
They have tasted and approved this wine:
Roger Voss - WineEnthusiast about Château de Gassis 2016: 88/100

This is a rich, generous wine. Its alcohol and dark fruits are balanced by acidity to give a wine that has both structure and juicy black-currant flavors. Drink this generous wine from 2021.