The story begins with the 2019 vintage ...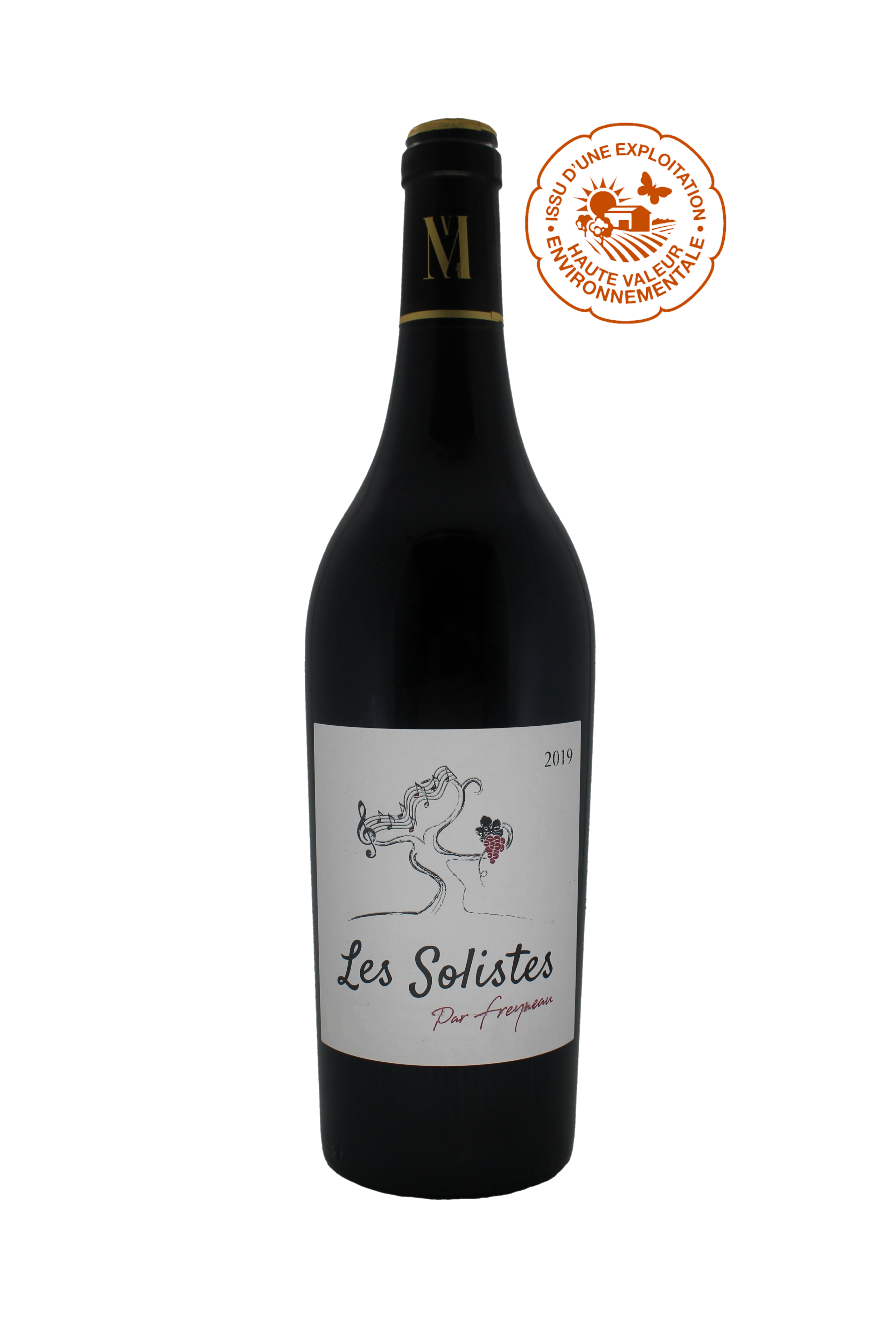 Grape variety:
- 100% Merlot
- 100% Malbec
- 100% Cabernet Franc
- 100% Petit Verdot
Soil:
The 35 years old vines are planted on a clay limestone soil, on a hillside, which gives the berries their maturity.


Appellation:
Bordeaux Supérieur.
Story:
We wanted this cuvée to reveal the terroir we love so much, creating a wine that respects the fruit in its purest form.
For this first 2019 vintage, we selected 4 grape varieties from the 5 present on the property:
Merlot, Malbec, Cabernet Franc
and
Petit Verdot
.
The grape varieties were aged individually in our new egg-shaped vats
which have the same properties as a barrel, only without the oak.
The result of this cuvée "Les Solistes" exceeds our expectations by revealing its pure fruit. A real delight wine.
Maturation:
First ageing of 8 months in stainless steel vats then 15 months in ovoid
®
vats.
The ovoid
®
vats (egg-shaped) in which we have aged these mono-varieties favor the movements of the wine: the lees are thus naturally stirred up, eliminating any human intervention.
The long and gentle maturing process leads to silky tannins for each grape variety.
Production:
8 000 bottles.