L'Esprit de Freyneau is a journey that begins with the vintage 2012, the idea was to create a wine who awaken our senses by its finesse, its originality, its complexity and generosity.
A wine made for pleasure...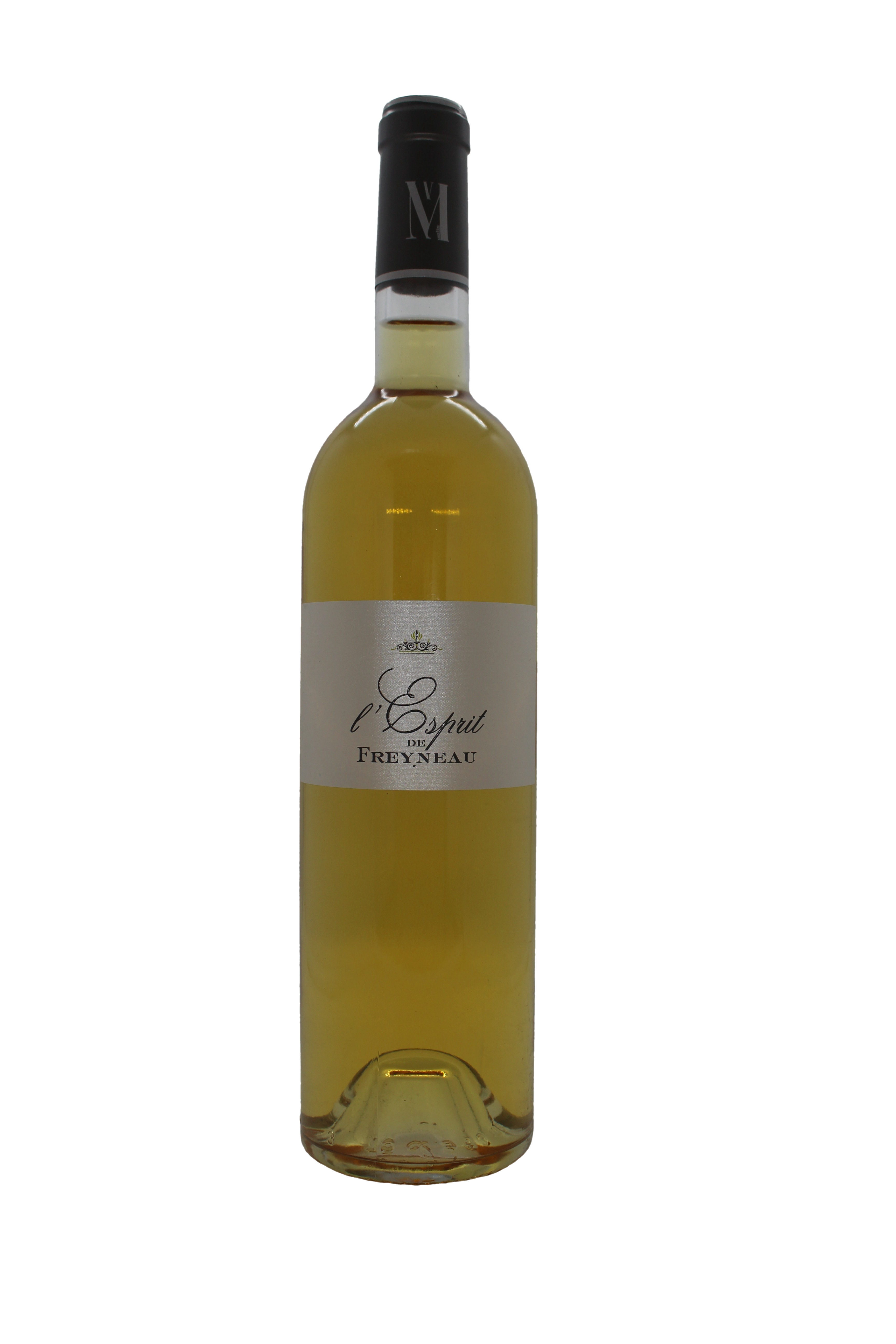 Grape varieties:
- About 85% Sauvignon;
- About 15% Sémillon.

Soil: The 35 years old vines are planted on a clay limestone soil, on a hillside, which gives the berries their maturity.

Vineyard area: 0.40 ha.

Vine yield: 50 hecto/hectare.

Appellation: Bordeaux.

Vine-growing: The planting density is about 4500 plant per hectare, we work our soils mechanically and practice reasoned agriculture on the property since 1990. We do a short pruning in order to reduce our yields and obtain the best quality for our berries.

Winemaking: The harvest is

conducted at optimal maturity,

sorted at the cellar then put in vats under controlled temperature.
The aging is done in new french oak barrels on lees for 11 months.

Production: 2500 bottles.